By Rosalind Sedacca, CCT
This article was written by Rosalind Sedacca and is being sent (with her permission) to my clients and friends since it reflects the work that Rosalind and I do and the values that we share. I hope you find it informative.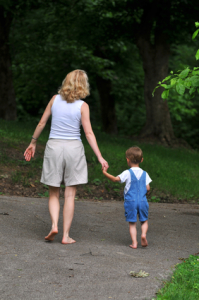 Bad things can happen to good people. Divorce is a prime example. Good people get divorced. Responsible people who are loving parents get caught in the decision to end a loveless marriage.
The consequences of that decision can either be life affirming or destroying, depending upon how each parent approaches this transition. Parents who are blinded by blame and anger are not likely to learn much through the experience. They see their former spouse as the total problem in their life and are convinced that getting rid of that problem through divorce will bring ultimate resolution. These parents are often self-righteous about the subject and give little thought to what part they may have played in the dissolution of the marriage.
Parents at this level of awareness are not looking to grow through the divorce process. They are more likely to ultimately find another partner with whom they have similar challenges or battles and once again find them